New Jersey warehouse opponents create a new coalition
To take a drive along the narrow two-lane roads of Franklin Township in Warren County, N.J., is to take a windshield tour of undeveloped rolling meadows and farm fields.
On a given afternoon, you can find yourself in a queue of cars behind a slow-moving tractor. Within earshot of the thrum of busy I-78, you can hear birds trilling. A roadside sign welcomes you to the township (population 16,390) describing Franklin as "a clean agricultural community."
All of that makes Franklin seem an unlikely backdrop for a major battleground against warehouses, but in some ways, the township epitomizes the fight in many New Jersey communities against the mammoth structures with walls that resemble medieval castles.
An analysis by Delaware Currents reveals that 88 million square feet of warehouse space has been proposed, recently approved or built in all or part of the 14 counties that make up the Delaware River watershed in New Jersey. Among other issues, activists have raised concerns about air, water and noise pollution that can come with these projects.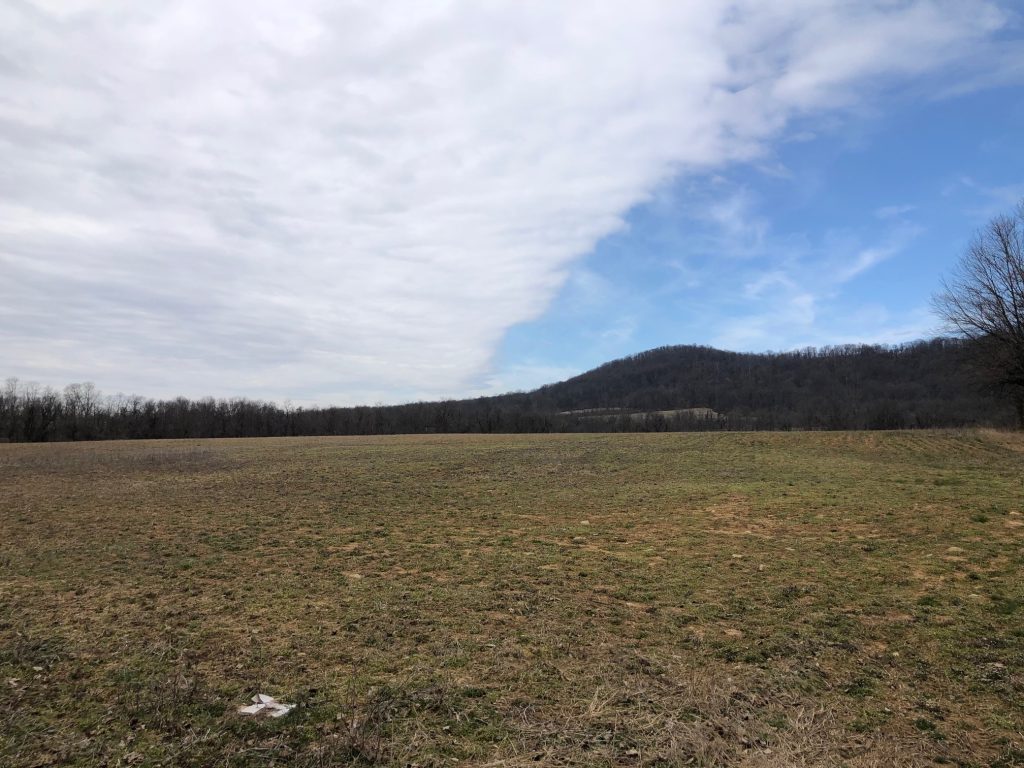 Warren County: A major target
Warren County, with more than 13 million square feet in the warehouse pipeline, is one of those counties on the forefront of this trend, prompting residents to mobilize.
In White Township, white-and-red signs dot some lawns declaring, "No White Twp Warehouses/Join the Fight!" At the Franklin Township municipal building, brimming boxes and binders are filled with maps, studies and consultants' reports for a plan to build two warehouses totaling nearly 2 million square feet
The level of resources and sophistication of warehouse opponents varies by project and locality. Some groups have full-blown websites, while others exist informally only on Facebook.
Activists say maintaining momentum is daunting and time-consuming. They've had to educate themselves about local municipal zoning on the fly while at the same time raise money for lawyers and consultants.
In Salem County in southern New Jersey, members of the group Stop Auburn Road Warehouses are "just a bunch of pissed-off neighbors," said activist Wayne Wagner Jr. He said the roads in his community are paved "cow paths" that were not built to handle heavy trucks that would come with warehouses.
He said developers were looking for "lottery tickets" to make money from their projects and then move on.
"They're not going to stay here with the noise pollution, the soil erosion, the light pollution," he said, adding that organized opposition can make an impression on municipal leaders and planners.
He said members of his group were white-collar professionals — "We're not people who are going to pick up pitchforks and torches" – and hired a lawyer to fight a warehouse proposal in Pilesgrove Township.
So far, the group has been successful but Wagner said opponents are keeping a wary eye out.
Green Garden State Alliance formed
Tracey Wilson Heisler, board president of the Skylands Preservation Alliance, which is fighting proposed warehouses in Warren County, said developers have the upper hand.
Her group is one of several – including Citizens for Sustainable Development, the Mercer County Defense League and Sparta Responsible Development — that in early April kicked off the Green Garden State Alliance, a coalition of warehouse activists groups across the state.
[Read more: Nearly 90 million square feet of warehouses coming to watershed counties]
The point of the alliance is to find strength in numbers because opponents individually are "outmanned, outgunned and drained of resources" against better-heeled developers, she said.
Wilson Heisler said the alliance is meant to remove some of that power imbalance and bring a bigger megaphone to the issue. Residents tend to see only the development immediately in their neighborhoods but the alliance's goal is to call attention to the larger issue.
At a kickoff for the newly formed alliance at a Mercer County park on April 2, Wilson Heisler said of the crowd of about 75 people: "I'm grateful for so many people coming here and organizations getting together. It can feel so lonely, sort of like David and Goliath."
State Assemblyman Anthony S. Verrelli, (D-15), who was also at the kickoff, said he was opposed to the 5.8-million-square-foot Bridge Point 8 Industrial Park proposed in West Windsor.
"Bridge Point 8 is a bridge too far," he said. "It's like trying to put eight pounds of groceries in a four-pound bag."
Planning in a silo
While some municipal leaders have welcomed warehouses as a chance to generate more property tax revenue, bring jobs and serve as a hedge against rising municipal costs, opponents see the projects as unwelcome developments that will indelibly change their hometowns.
Opponents across the watershed complain that localities work in silos from each other and do not engage in regional planning or share information. All of that contributes to a lack of foresight about the cumulative impacts that multiple projects in close proximity to each other can have over time.
"That's the problem in New Jersey – each municipality is left on its own," said Tom Bodolsky of Citizens for Sustainable Development.
Planning boards are accustomed to seeing perhaps one or two people in attendance, he said. After the so-called Jaindl warehouse project was proposed in White Township, his group mobilized and drew 250 people – so many in fact that an initial meeting had to be relocated to a school.
Now, though, in-person and digital attendance has dwindled to a hardy 70 as the fight has dragged on for more than three years, he said.
[Read more about the explosion of warehouses in Lehigh River Valley in Pennsylvania]
Stefanie Green, an organizer with the newly formed Warehouse Warriors of the Lehigh Valley in Pennsylvania, said residents need to educate themselves about zoning and keep up with public meetings in order to be meaningful participants in the process.
"My advice is to look beyond yourself," Green said. "Look beyond your area and see what everybody else has been doing."
Meg McGuire contributed reporting.
☑️ A directory of warehouse activist groups:
Camden County
No Warehouses in Erial

Burlington County:
Save Old York
Westampton

Gloucester County
No Warehouses Next To Harker School In Swedesboro/Woolwich!

Mercer County:
Mercer County Defense League
Stop Hamilton Twp Overdevelopment

Monmouth County
Central NJ Anti-Warehouse Sprawl Coalition

Salem County
Stop Auburn Road Warehouses

Sussex County:
Sparta Responsible Development

Warren County:
Skylands Preservation Alliance
Citizens for Sustainable Development
Southern New Jersey
South Jersey Responsible Development Coalition

Statewide
Green Garden State Alliance

Lehigh Valley, Pa.
Warehouse Warriors of the Lehigh Valley

Slate Belt., Pa.
Don't Flush Upper Mount Bethel
Concerned Citizens of Upper Mount Bethel Township

Know of any others that are missing or want to be listed? Contact: delawarecurrents@gmail.com